Impressions, testimonials, tourism, reports of holidays and hiking in Lozere, Ardeche, Haute-Loire and the Cevennes in the mountains of the south of France.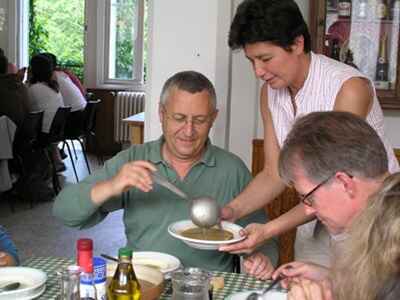 Impressions and testimonials of stays
L'Etoile Guesthouse is looking for 1 motivated trainee, with contract of training course, between May 15 and October 1. Internship in France
Old romantic Hotel, L'Etoile Guest-House is a mountain retreat in the South of France. With a beautiful park along the Allier River, L'Etoile Guesthouse is located in La Bastide-Puylaurent between Lozere, Ardeche and Cevennes. Many hiking trails like GR7, GR70 Stevenson trail, GR72, GR700 Regordane way, Cevenol, GR470 Allier river, Margeride, Gevaudan. Many hiking loops around L'Etoile Guesthouse. The right place to relax.
Copyright © etoile.fr